1. On the Econport homepage, click on the "Teaching" tab at the top of the page
2. In the middle of the page, click on "Teaching Modules." For more information about teaching modules containing pre-made configurations click here.
3. Select the teaching module containing the pre-made configuration you want to use.
To use any of these pre-made configurations, go into the module and click on the "Use Configuration" button: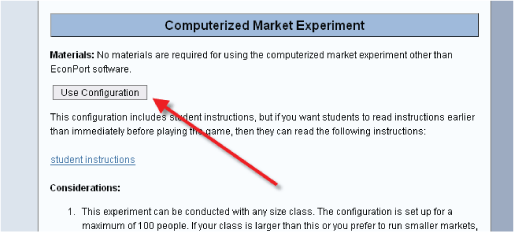 4. You will get to a page with the following box: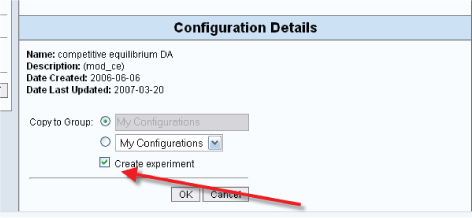 5. Click in the "create experiment" box, then click the OK button.


6. On the left side of the screen in the "Experimenters" box, click on the link for "Experiments":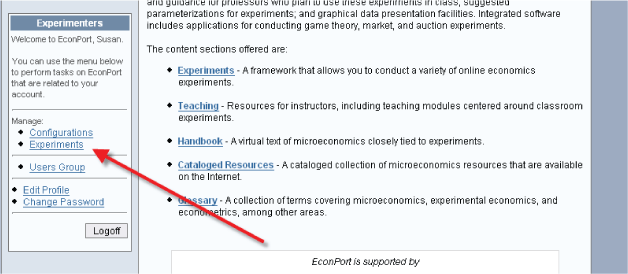 7. When you get to your Experiments page you will see the preconfigured experiment that you selected.